Onboard Fastest with AI-Driven Fraud Solutions
Effectiv's out-of-the-box fraud solutions bring your customers onboard faster allowing you to see the comprehensive story of customer activity across all channels. We combine dozens of industry-leading data sources into a single workflow, leveraging your customized rules and our proprietary AI.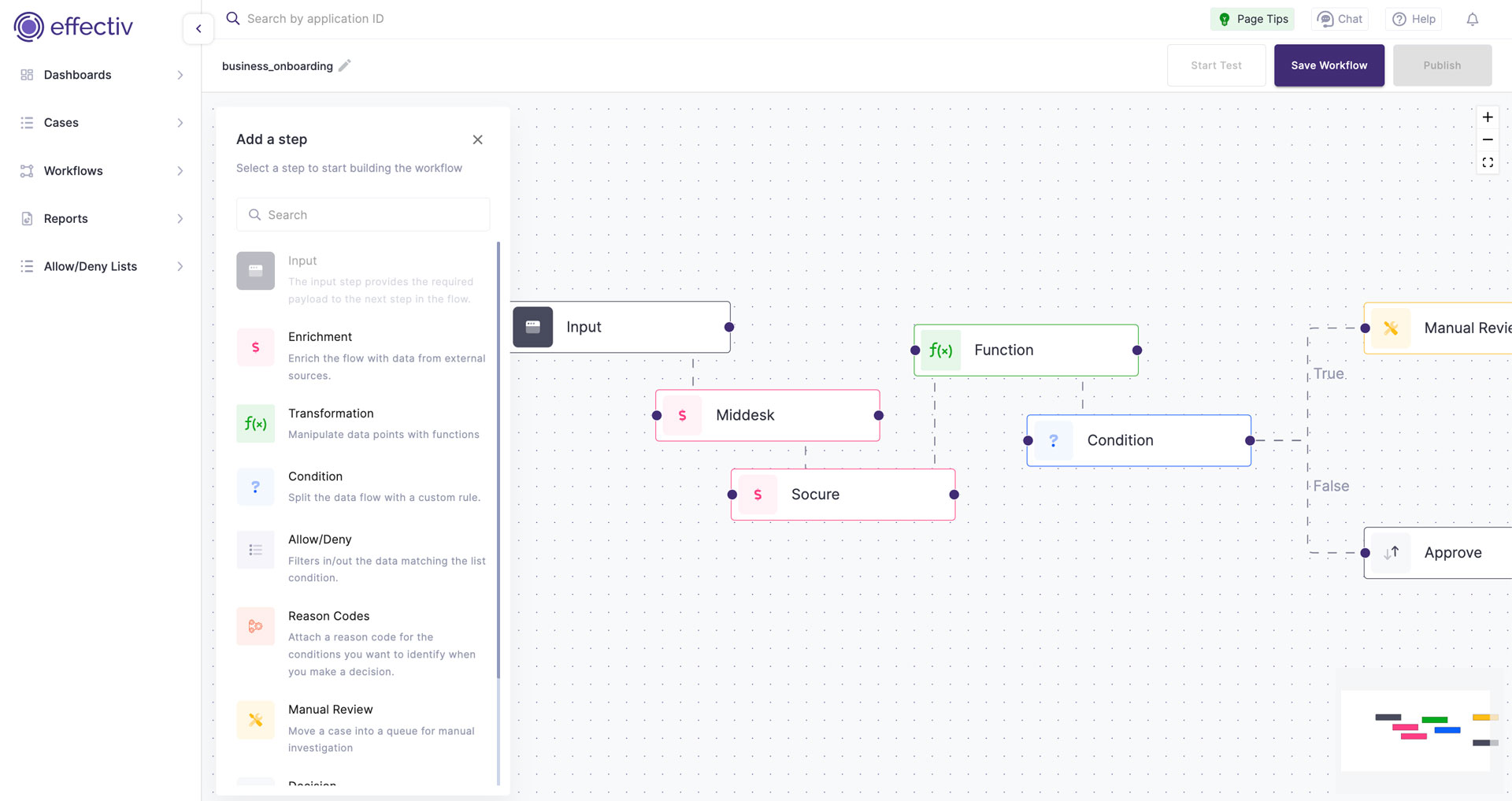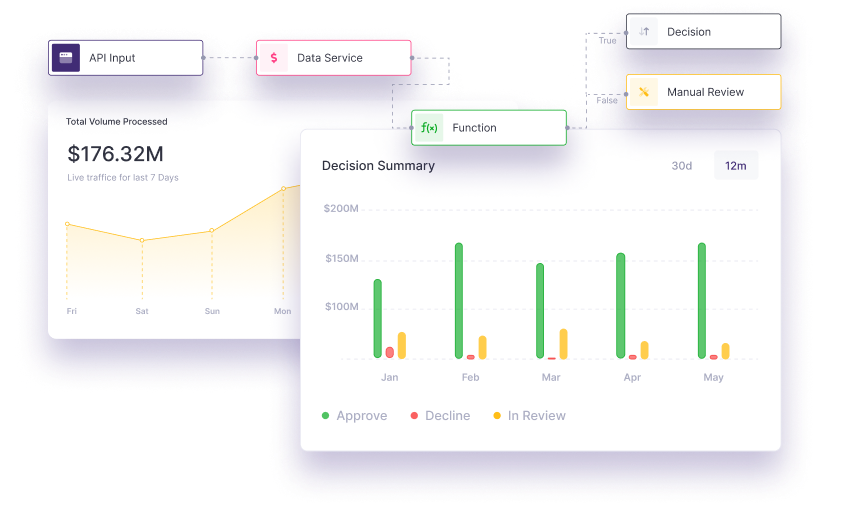 Reduce Engineering Dependency to Zero
Enable your teams to adapt to new fraud trends in no time
Your fraud and financial crime management teams can start with a best-in-class, out-of-the-box solution and customize it to fit your business without the need for any engineering resources. Backtest decisions and rules then run strategies in shadow-mode to measure impact before affecting live traffic.
Make better decisions with machine learning
Automate decision-making while reducing false positives
Our AI-driven fraud detection and compliance automation solutions are pre-integrated with data intelligence providers, come out-of-the-box and ready-to-use, saving you time and money.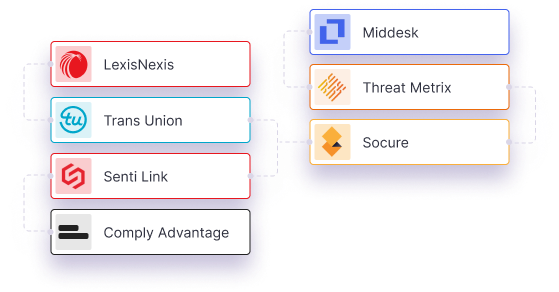 Defeat fraud together, never alone
Consult and work with decades of world-class data science experts
The team behind Effectiv has built machine learning solutions for some of the biggest fintechs and financial institutions in the world and has helped scale automated decision-making for tens of billions of transactions. Every Effectiv customer profits from this expertise and has access to our world-class team of data science and machine learning experts to identify fraud patterns and financial crime.
Actionable insights at your fingertips
Case Management that adapts to your teams need
With a zero code, fast-to-market implementation, you can quickly customize your workflows and manage case lifecycles and operations within one solution. Start simplifying and automating with powerful machine learning that supercharges the reviewer's workflow enabling more efficient and effective decisioning.
Solutions to launch. Platform to grow.
Start with one of Effectiv's expert-solutions and customise them to cater to your changing organisations needs while you grow.

Vice President, Fraud Management
& Financial Crimes
BHG Financial selected Effectiv for three core reasons:
The accumulated experience of the team in the fraud space
Significant and uncommon flexibility in servicing a complex multi-product environment
A feature roadmap that is a fraud executive's dream – a competitive game changer for our business
Learn how Effectiv helps BHG save over
$2 million in fraud and go to market faster!
Insights That Reflect The Expertise Of The Team
Over the past few years, bank account fraud has become one of the ...
Changes in the financial regulatory environment always bring upheaval, but recent initiatives by ...
In today's world, the most successful companies work data-driven. The data science and ...